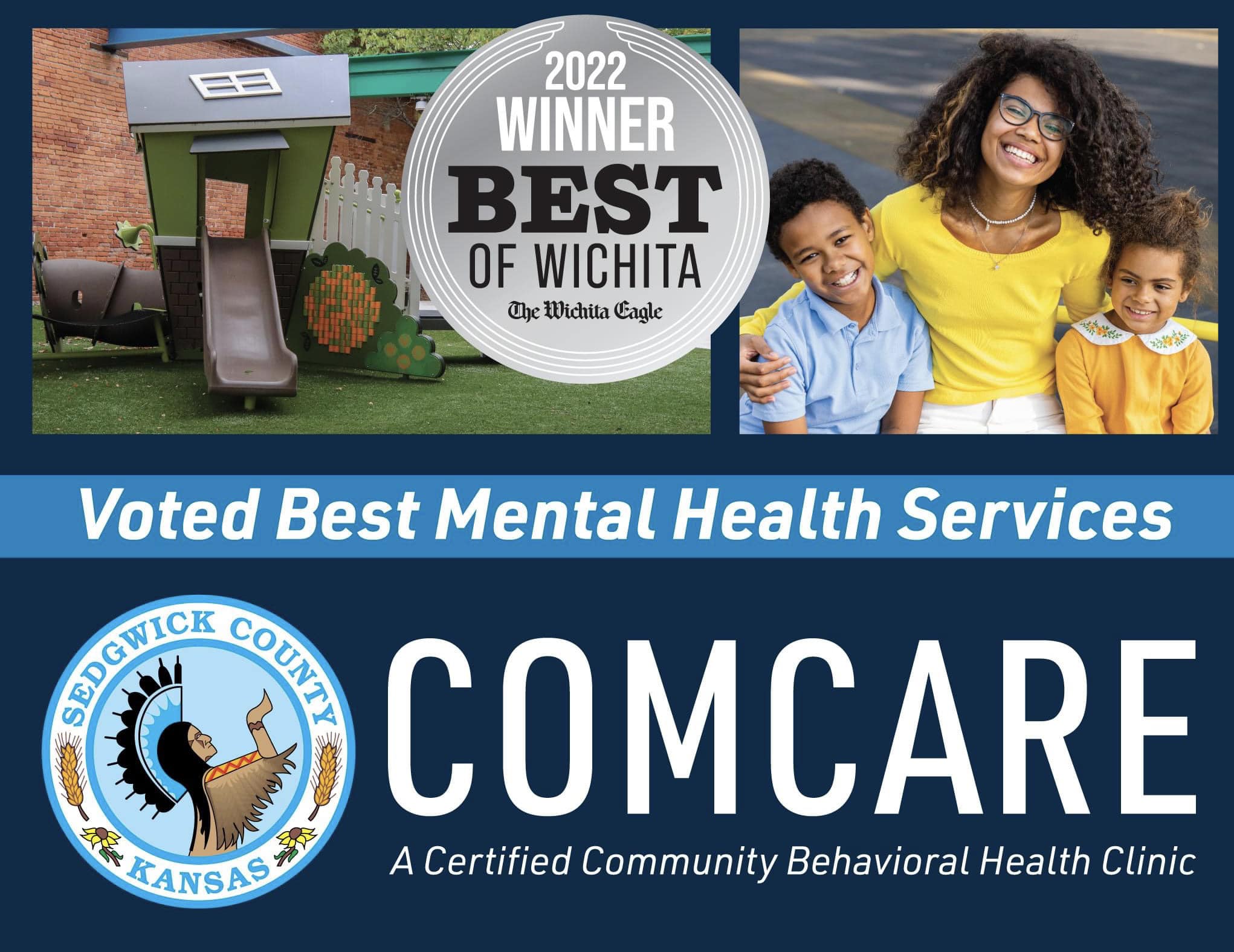 Youth Mental Health
Children's Services
350 S. Broadway, Wichita, KS 67202
316-660-9605
What is this service?
The Children's Services (CS) program addresses children's mental health issues and behavioral problems that stem from mental illnesses in an effort to help them become productive members of the community.
Whom does this program serve?
The Children's Services program is available to children younger than 18 years (up to 22 years in certain circumstances) who have serious emotional and social problems that disrupt community, school and family relationships. These children are at risk for out-of-home placement or psychiatric hospitalization.
How does my child get involved?
Children who meet the criteria for serious emotional disturbance can be referred to CS by a family member, physician, therapist, psychologist, teacher, school counselor, or other concerned person. The initial screening to determine CS eligibility is completed by staff. Click Same Day Assessment to learn more or call 660-9605 to schedule a screening.
What is the cost for this service?
Fees for Children's Services are based on a sliding scale set by the family's level of earned income. Medicaid and some health insurances are accepted.
Read a fact sheet about children's mental health and the Children's Services program at COMCARE.
Components of the Children's Services Program
Integrated Care Case Management
The Integrated Care Specialist coordinates any services needed to help the child remain in the home. The Integrated Care Specialist also assists the family in developing the treatment plan in conjunction with the treatment team.
The role of the Children's Services Integrated Care Specialist is to:
Help family members recognize their own strengths and use these strengths to reach their goals.
Teach family members how to make their own decisions while getting the help they need from community agencies.
Work with the child and family through role-modeling, counseling, and service activities while developing close relationships with all family members.
Therapy Clinic
Individual and family therapy is available at COMCARE Children's Services. Therapists assist the child and family members in developing strategies to reduce symptoms, manage stress and improve behavior. All therapists at CS are licensed in the state of Kansas to provide psychotherapy.
Medical Services
A board-certified child and adolescent psychiatrist are on staff to evaluate the need for medication, prescribe as necessary and provide ongoing medication management for children and adolescents in this program.
Kansas State Department of Education Mental Health Intervention Program
KSDE MHIT is a program designed to work directly with youth in the school setting. Through extensive work with schools, we are able to reduce the amount of disruption to a youth daily life and increase coordination of care. To learn more, click here.
Attendant Care Services:
Attendant Care Services are provided on a one-to-one basis with a provider spending time with individual children and youth, helping them to reach their treatment goals. The primary focus of this service is to provide medically necessary maintenance and support to the child.
Psychosocial Rehabilitation
Psychosocial rehabilitation is a community-based service provided by Children's Services and through various contractors in the community. This service is provided to youth individually or in groups with a focus on reducing functional impairments related to the youth's mental health diagnosis.
Home and Community Based Services for Children with Serious Emotional Disturbance Waiver (HCBS/SED)
The HCBS/SED Waiver allows children, who would otherwise need institutional care at a state mental health hospital, to access a state covered insurance plan. In addition, this insurance plan provides for an array of mental health services with a focus on helping the youth remain in their homes, schools and communities.
Parent Support and Training
This service provides the training and support necessary to ensure engagement and active participation of the family members in the treatment planning process and with the ongoing implementation and reinforcement of skills learned throughout the treatment process. Training is provided to family members to increase their ability to provide a safe and supportive environment in the home and community for the child.
Respite Care: (Provided by COMCARE, and through a contractual service with COMCARE's business partners.)
Respite care is a planned, short-term break for the child and family. This allows the child and family members to have time apart while ensuring that the child's needs are met.