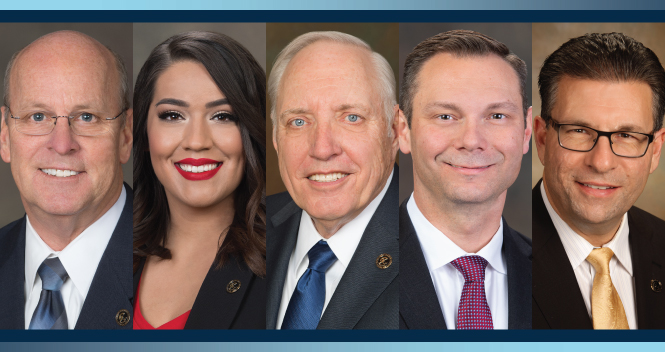 Board of County Commissioners

Who is my Commissioner?
Best viewed in Edge, Chrome or Firefox
Commissioners
Register to Vote
If you need to register to vote, or if you are registered and would like to see which positions you can vote for, visit the Election Office's page.
Stay Connected to Your County Commissioners
Watch commission meetings and other recent videos.
Sedgwick County offers citizens the opportunity to subscribe to receive Board of County Commission Meeting reminders and agendas via e-mail.
Find out more about the commissioners by clicking on the photos to the left.
Meet your commissioner! If you would like to speak to your commissioner in person or invite your commissioner to speak at an event, call 660-9300 for scheduling.