County Manager
The Sedgwick County manager is hired by and reports to the Board of County Commissioners.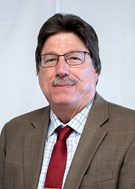 Tom Stolz, County Manager
100 N. Broadway, Suite 630
Wichita, KS 67202
(316) 660-9393
The divisions listed below are under the direction of the county manager. These directors make up the manager's senior staff. View Sedgwick County's Organizational Chart.


Lynn Packer, County Engineer
1144 S. Seneca
(316) 660-1777


Tim Kaufman, Deputy County Manager
100 N. Broadway, Suite 630
Wichita, KS 67202
(316) 660-7674
Division of Administrative Services


Tania Cole, Assistant County Manager
100 N. Broadway, Suite 630
Wichita, KS 67202
(316) 660-9854
Division of Public Safety

 
Russell Leeds, Assistant County Manager
714 N. Main
(316) 660-4956


Lindsay Poe Rousseau, Chief Financial Officer
100 N. Broadway, Suite 610
Wichita, KS 67202
(316) 660-7591 

Division of Information Technology


Mike Elpers, Chief Information Officer
510 N. Main
(316) 660-9800


Sheena Schmutz, Chief Human Resources Officer
100 N. Broadway, Suite 130
Wichita, KS 67202
(316) 660-7050