Community Health News
What's Happening Now?
West Nile Virus and Mosquito Prevention
The Kansas Department of Health and Environment (KDHE) lists south-central Kansas, including Sedgwick County, as high-risk for West Nile virus (WNV) infections. This means there is a high risk that a mosquito bite may contain WNV. The risk is based on the number of Culex species mosquitoes identified, the number of human cases of WNV at this time in previous years, and environmental conditions including above-normal temperatures. Visit the KDHE WNV website for weekly updates on the current WNV risk level in Sedgwick County and other parts of the state.
Most WNV infections occur in the late summer and early fall, and cases have been reported in Kansas and Sedgwick County. West Nile virus spreads to people through mosquito bites. Bites from Culex species mosquitoes are the primary cause of WNV infections in people in the United States.
Protect yourself from mosquito bites and West Nile virus by following the 3 D's: Drain, Dress, and DEET. 
Drain: drain or treat standing water around your home and neighborhood. The Sedgwick County Health Department has no-cost larvicidal mosquito dunks available for Sedgwick County residents. Contact the Health Department (316) 660-7343 for more information.
Dress: wear long sleeves and pants when outside.
DEET: use insect repellant containing DEET. If you do not want to use DEET, 

there are other alternatives

.
Mosquito surveillance in Sedgwick County began on June 26 and will continue through mid-October 2023. There has been a higher level of mosquitoes in 2023 compared to 2022.
No-cost mosquito dunks are available at the Sedgwick County Health Department. Call 316-660-7300 for more information.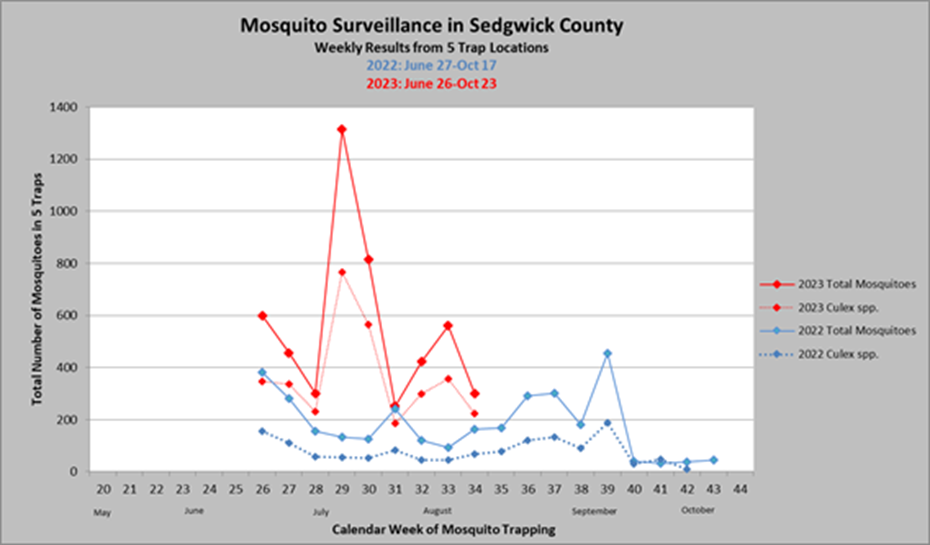 Notifiable Disease Investigations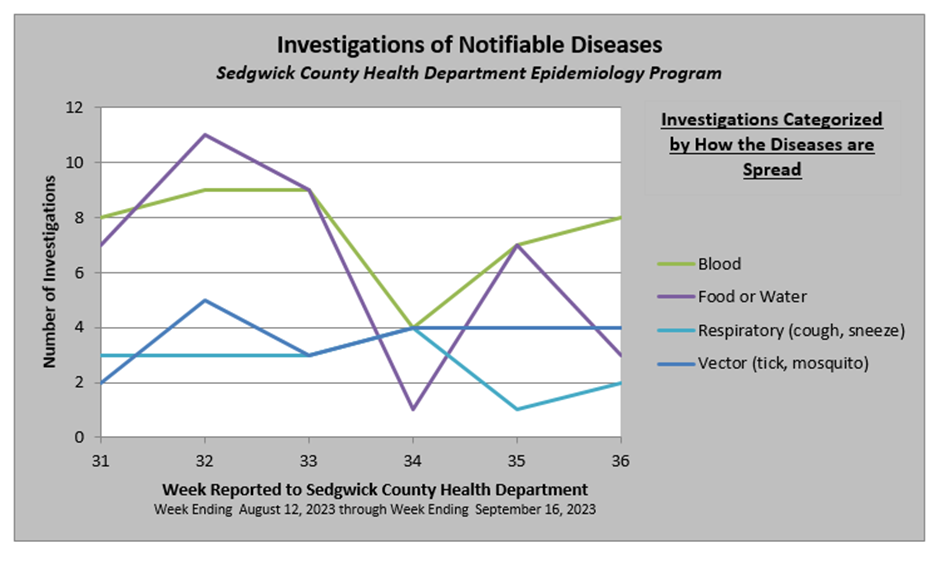 Read about the epidemiology (disease investigation) program at the Sedgwick County Health Department