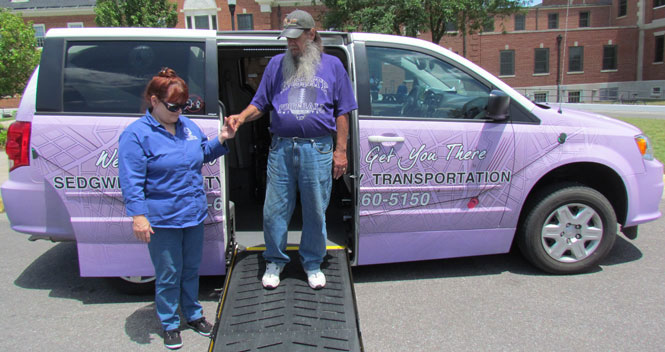 Department on Aging
The Sedgwick County Department on Aging provides services to seniors in Sedgwick County in an effort to assist them in maintaining independence.
Helping Older Adults Remain Independent
The Department on Aging is responsible for planning and coordinating a system to meet the needs of older adults in the Sedgwick County area. Special emphasis is given to the needs of low income, minority, and disabled adults to prevent costly institutionalization. The department's focus is on providing home and community based services, including home delivered meals, supportive services, transportation, information and assistance and linking them to additional resources in the community. 
How can we help? - Our friendly team is here to answer your questions, offer practical advice and connect you to local services – call 855-200-2372 or chat live with a trained team member.
Notice of Intent to Fund:
Sedgwick County Department on Aging intends to fund various Aging and Physical Disability programs/services for fiscal year 2023 (January 1, 2023 – December 31, 2023).  Programs currently funded include in-home and community services that enhance independence and ability to remain in the community.  To request an application or for more information, call Stacy Nilles at (316) 660-5230 or email Stacy.Nilles@sedgwick.gov. To be considered for funding, your request should be submitted by August 12th and focused on services/programs that address the strategic focus areas outlined in the Department on Aging's 2019-2023 Strategic Plan.  These include Comprehensive Coordinated System of Care, Housing, Transportation, Transforming the Perception of Aging and Wellness, and Chronic Illness and the Intersection of Mental Health and Aging.