Budget Office
Open Budget gives the public access to view Sedgwick County budgetary information including how our plans for expenditures and revenues compare to the actual revenue and expenditure amounts. Capital Improvement Projects information is also included in Open Budget.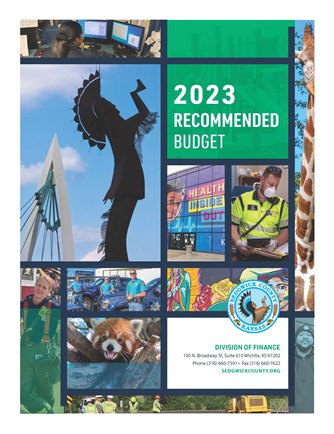 ---
2022 Budget Development
Budget Staff Contacts
Lorien Showalter Arie - Budget Director
Phone: (316) 660-7145
Email: Lorien.ShowalterArie@sedgwick.gov
Areas of Responsibility: Sheriff's Office, Department of Corrections, Corrections - Crime Prevention Fund, Fleet Management, Board of County Commissioners, County Manager, Strategic Communications, County Counselor, County Clerk, Register of Deeds, Election Commissioner, County Treasurer, County Appraiser, Division of Finance, Economic Development, Wichita State University.
Carli Sanchez - Principal Budget Analyst
Phone: (316) 660-7146
Email: Carli.Sanchez@sedgwick.gov
Areas of Responsibility: Human Resources, Human Resources – Health Benefits, Information & Technology, Bond & Interest, Highways, Noxious Weeds, Storm Drainage, Environmental Resources & Household Hazardous Waste, CIP Oversight, Office of the Medical Director, Emergency Medical Services, District Attorney, Metropolitan Area Building & Construction Department, Facilities Department, Emergency Communications, Regional Forensic Science Center.
Lee McCrea - Principal Budget Analyst
Phone: (316) 660-7142
Email: Lee.McCrea@sedgwick.gov
Areas of Responsibility: Public Services – Community Programs, COMCARE, Sedgwick County Developmental Disability Organization, Department on Aging, Health Department, Emergency Management, Fire District 1, 18th Judicial District Court, Metropolitan Area Planning Department, Extension Center, Community Development - Community Programs, Parks Department, Sedgwick County Zoo, Culture & Recreation - Community Programs, Exploration Place, INTRUST Bank Arena.