American Rescue Plan Act (ARPA)

Are you struggling from the pandemic, but don't know where to turn? Sedgwick County, along with Wichita State University and other community partners, are ready to help! Our navigators will listen to your needs and connect your family, business, or nonprofit with the right resources - everything from rental assistance and loans to grant writing and job training.
The American Rescue Plan Act of 2021 (ARPA) became law on March 11, 2021, to provide $1.9 trillion in economic stimulus with the intent to speed up the United States' recovery from the economic and health effects of the COVID-19 pandemic. ARPA expands and builds on the $2.2 trillion Coronavirus Aid Relief and Economic Security Act (CARES) from March 2020 and the $900 billion in stimulus relief included in the consolidated Appropriation Act, 2021 from December 2020.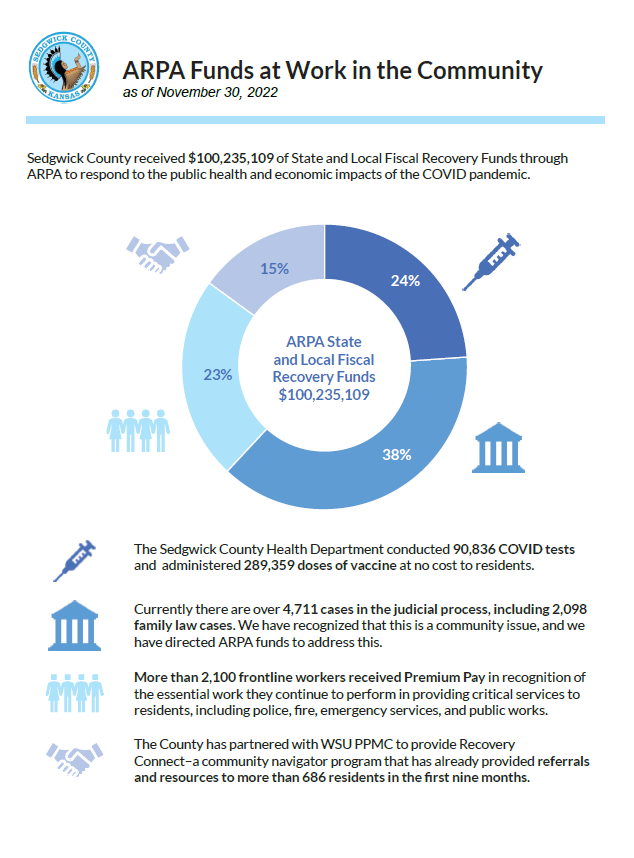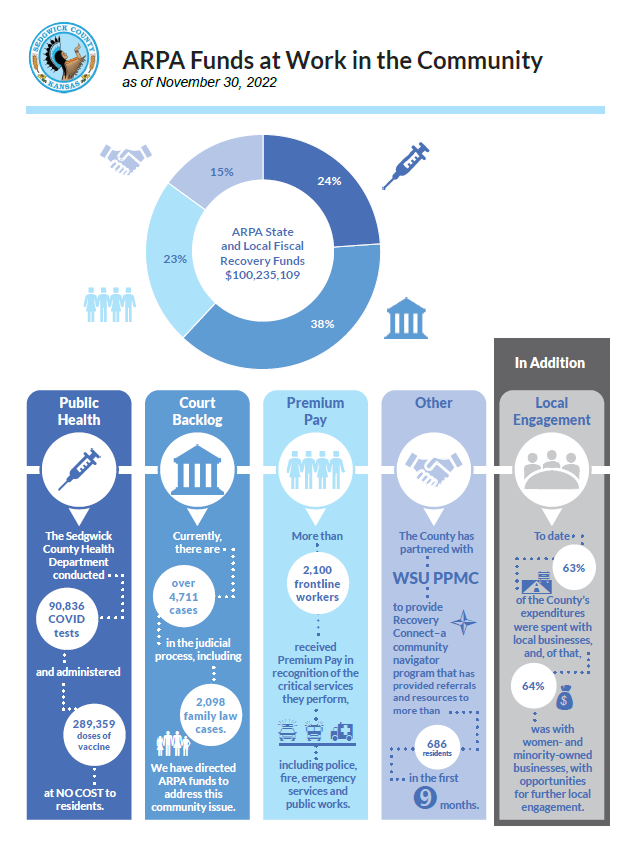 Reports and Documents