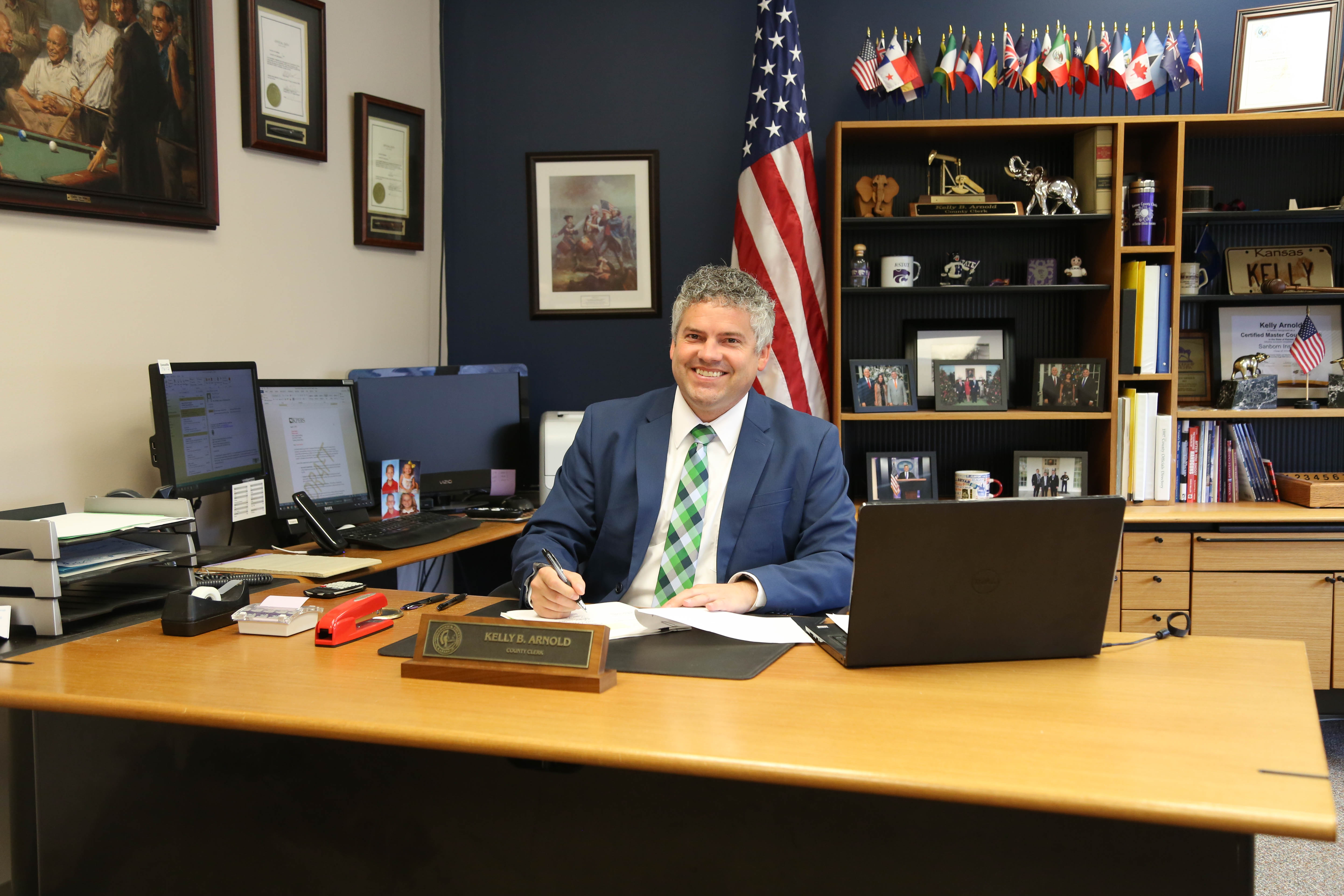 Sedgwick County Clerk
The County Clerk serves as the official secretary for the Board of the County Commissioners. The clerk records county commission meeting minutes and produces written minutes of all commission meetings.

Property Tax Relief
If your property was destroyed or substantially destroyed by a flood, fire or other natural disaster, please click here for property tax relief information or to be taken to the application.
Records
The clerk has various duties relating to property tax levies and tax roll preparation; all school districts, cities, townships and other taxing authorities must file their budgets with the clerk. All county property values are filed with the clerk, and the clerk sets the official mill levies for each taxing district based on this information.
Land and Real Estate
All land records of the county are maintained by the clerk and each transfer of real estate is properly recorded in the transfer record for taxation purposes. Taxpayer mailing addresses are maintained by the clerk, and our office can assist taxpayers with the process of property tax appeals for their homes and businesses.
Mobile Land Records
Sedgwick County's latest interactive mapping application, Mobile Land Records, was designed to give users their desired information more quickly - property ownership, appraisal data, and other details within one or two steps. The app can be accessed on any mobile device.
Licenses and Permits
The clerk issues various licenses and permits, including hunting, fishing and trapping licenses, as well as moving permits and adult entertainment licenses.
Floodplain Boundary Changes
In 2016, changes to floodplain boundaries in Sedgwick County will be finalized. View the preliminary boundaries maps here.