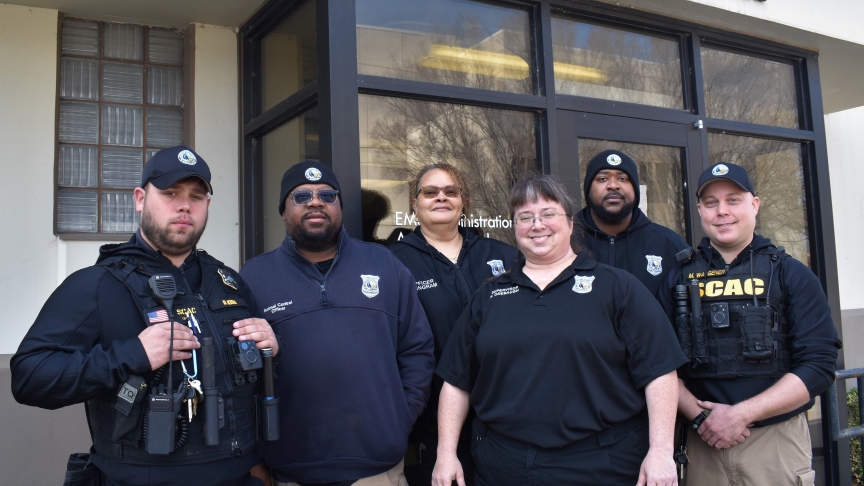 Animal Control
ATTENTION: DUE TO THE EMERGENCY STATE OF THE SHELTER BEING AT HIGH CAPACITY SEDGWICK COUNTY ANIMAL CONTROL WILL ONLY BE PICKING UP SICK,INJURED, AND AGGRESSIVE DOGS/ CATS AT THIS TIME. ALSO SEDGWICK COUNTY WILL NO LONGER BE ACCEPTING ANY ANIMALS BEING SURRENDERED DIRECTLY FROM ITS OWNERS AT THIS TIME. IF THERE ARE ANY QUESTIONS PLEASE CONTACT OUR OFFICE AT 316-660-7070
Animal Control Officers are responsible for the enforcement of state laws and local ordinances that are relevant to the care, treatment, control, and licensing of domestic animals with priority to protect public safety and animal welfare.
If you or someone you know is experiencing difficulty caring for your pet, please reach out to Sedgwick County Animal Control.  Options are available for persons in domestic violence situations, persons entering military deployment, and persons in transitional situations.  Please call 316-660-7070 to ask about referral options.
Report an Animal Issue
Animal Control varies by where you live. Check the chart below to identify whom to contact for animal issues. If you live outside a city limit or in an area of Sedgwick County not listed below, Sedgwick County Animal Control can help you find the correct resource (email animalcontrol@sedgwick.gov or call 316-660-7070).
Need information on one of the below topics?
Search Sedgwick County Animal Pick-ups
Post Lost and Found Animals
Upload Dog License Information
      If so, please click
here
!
If you live in the city limits of:

For Animal issues and dog licenses information, contact:

Andale
Bel Aire
Bentley
Garden Plain
Kechi
Peck
Viola

Sedgwick County Animal Control
Animal Control Request for Service

animalcontrol@sedgwick.gov
316-660-7070

Cheney

Cheney Police Department
316-542-3173

Clearwater

Clearwater Police Department
1-620-584-2349

Colwich

Colwich City Hall
316-729-1025

Derby

Derby Animal Control
316-788-1557

Goddard

Goddard Police Department
316-794-2441

Haysville

Haysville Police Department
316-529-5912

Maize

Maize Police Department
316-722-1433

McConnell Air Force Base

Veterinary Clinic
316-759-5190

Mt. Hope

Mount Hope Police Department
316-661-2213

Mulvane

Mulvane Police Department
316-777-4262

Park City

Park City Animal Control
316-744-2011

Sedgwick

Sedgwick Police Department
911

Wichita

City of Wichita Animal Control
316-350-3360
Wichita Animal Control
Rabies and License Information
All dogs and cats living in Sedgwick County are required to have an annual or 3 year rabies vaccination from a veterinarian. All dogs in Sedgwick County are required to have a dog license. Please use the chart above to determine whom to contact for licensure. If you are unsure, call Sedgwick County Animal Control to assist in finding the correct contact information.  More information on licensing can be found by clicking, here.