Register of Deeds
Property Activity Alert is now available! 
We are pleased to provide to the public a FREE Property Activity Alert service for Sedgwick County.  Protecting consumers information and real estate property is our top priority.  The Property Activity Alert service will not prevent fraud from happening but it could provide an early warning system that activity has occurred with your property.  This service will: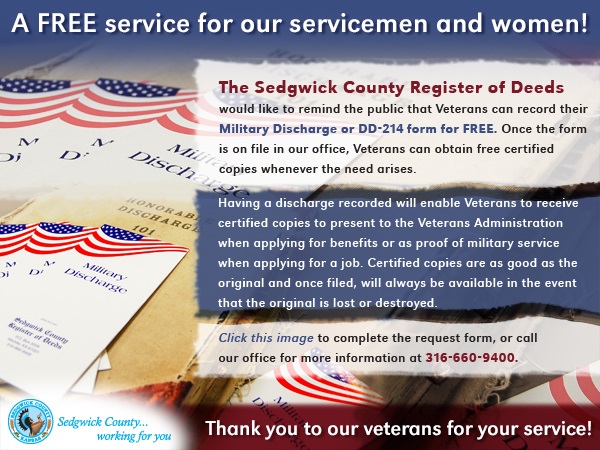 Sedgwick County's latest interactive mapping application, Mobile Land Records, was designed to give users their desired information more quickly - property ownership, appraisal data, and other details within one or two steps. The app can be accessed on any mobile device.