Register of Deeds
Welcome!
The register of deeds is responsible for recording all transactions relating to real estate in Sedgwick County. This includes deeds, mortgages, oil and gas leases and platted additions to all cities in Sedgwick County.
The register of deeds also files financing statements and security agreements on personal property under the Uniform Commercial Code, federal and state tax liens, corporation papers, powers of attorney, county school records and military discharges.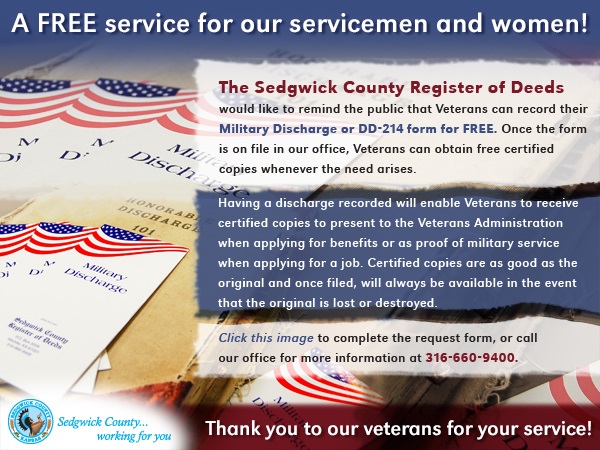 Sedgwick County's latest interactive mapping application, Mobile Land Records, was designed to give users their desired information more quickly - property ownership, appraisal data, and other details within one or two steps. The app can be accessed on any mobile device.