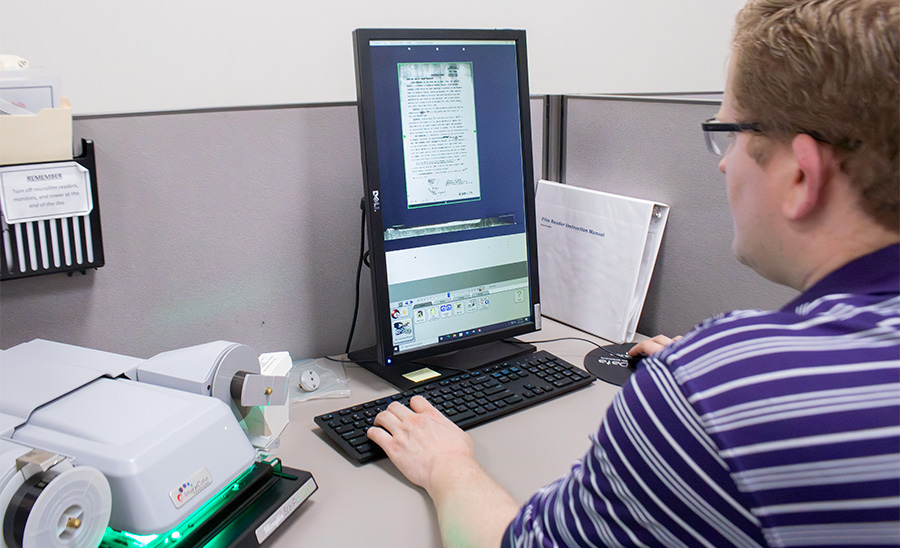 Know Your Local History!
Historical Newspaper Articles
Early Registers of Deeds - Articles and endorsements about some of the first elected Registers in Sedgwick County.
The Way We Were - Amusing and interesting short articles and news items about early life and times around Sedgwick County and the Register of Deeds Office.
Women in the Register of Deeds - Early articles and items referencing Kansas women in Registers of Deeds offices.
Working Out Our Democracy - Articles and items about local government issues of the day.
The Billy the Kid Connection - Information and Sedgwick County recorded instruments related to Catherine McCarty, the mother of Billy the Kid.
The Sixth Principal Meridian - The 1855 instructions to the Surveyor General of Nebraska and Kansas to establish the point at which all Kansas land surveys began.
Historical Resources Around the County
204 S. Main
Wichita, KS 67202
316-265-9314
Call for hours, admissions, and other information.   
General inquiries may be sent to:
Wichita Genealogical Society
PO Box 3705
Wichita, KS 67201
OR via email:  info@wichitagensoc.org 
6425 SW 6th Avenue
Topeka, KS 66615-1099
785-272-8681
Click "Research" to see online collections and access the Kansas Digital Newspaper Program, a free collection of over 10 million historic newspaper pages with more added each year.
A large online-only collection of historic photographs provided by the Wichita Public Library, the Wichita-Sedgwick County Historical Museum, and Wichita State University Libraries' Department of Special Collections.
Advanced Learning Library
711 W 2nd
Wichita, KS  67203
316-261-8500
The local history department contains numerous photographs, books by local authors, short-lived newspapers, original and reproduction maps and atlases, and a wealth of other information. 
100 N Broadway, Ste 105
Wichita, KS 67202
316-660-9400
5620 E Kellogg
Wichita, KS 67218
316-660-9400
The office contains records of real estate transactions going back to 1870. Current digital records are available from 1969.  Researchers will need a party's name and location of the property.