Adult Mental Health and Addiction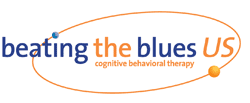 Beating the Blues is a computerized Cognitive Behavioral Therapy program available at no cost to Sedgwick County residents. Beating the Blues is evidence-based treatment proven to help reduce depression and anxiety. This online resource offers eight weekly sessions and is accessible anywhere with an internet connection. Sessions are confidential and private. Call 316-660-7618 or e-mail BeatingtheBlues@sedgwick.gov today to set up an orientation at your convenience. For more information click here or visit www.beatingthebluesus.com.
COMCARE's Addiction Treatment Services (ATS) is an outpatient and intensive day treatment program that helps clients improve their functioning, improve their quality of life and reduce their use of alcohol and drugs. ATS also provides treatment for problem gambling.
940 N. Waco, Wichita, KS 67203
(316) 660-7550
CSS provides mental health rehabilitation services for adults who have serious mental illnesses and are at risk for admission to the state hospital.
1929 W. 21st Street, Wichita, KS 67203
316-660-7700
COMCARE's Outpatient Services provides an array of mental health services designed to help clients improve their functioning, improve their quality of life, and avoid the need for more intensive and expensive mental health treatment.
1919 N. Amidon, Suite 130, Wichita, KS 67203
316-660-7675
This program works with the courts to intercept adults with mental illnesses who have come into contact with the legal system and connect them to services and medication rather than incarceration. Most crimes involved are misdemeanor offenses. Through treatment, SCOAP addresses the causes of the arresting behavior to reduce recidivism among mentally ill persons.
Individuals are referred to SCOAP through various channels of the criminal justice system.