---
For Immediate Release
September 5, 2023
CONTACT
Stephanie Birmingham
316-660-9370
Year-Long Bridge Project over Big Ditch Begins Sept. 11
(Sedgwick County, Kan.) – A major bridge renovation project on Zoo Blvd. begins Monday, Sept. 11, 2023 and is expected to take about a year to complete. The bridge in need of repair spans the M.S. Mitch Mitchell Floodway, commonly known as the Big Ditch, between I-235 and Windmill Rd.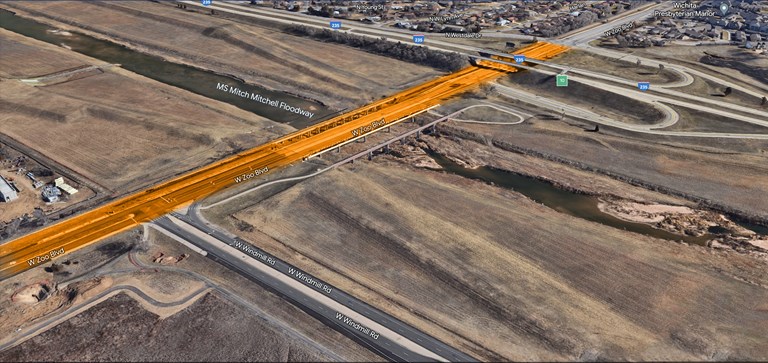 Work on the bridge will impact the roughly 32,000 vehicles that use the bridge every day. Drivers should expect delays, with long-term lane closures and no-left turns at the intersection of Zoo Blvd. and Windmill Rd. Regular commuters should consider taking an alternate route. 
"I know this will be an inconvenience to drivers, especially those who live or work on the west side of Wichita," said Lynn Packer, Director of Sedgwick County Public Works. "But this rehabilitation project is crucial to preserving the integrity and safety of this well-traveled bridge." 
Packer estimates the cost of the bridge rehabilitation at $2.7 million dollars, with federal funding covering $2.2 million of the project. Sedgwick County is working with the Kansas Department of Transportation (KDOT) and the City of Wichita to coordinate changes in traffic and communication.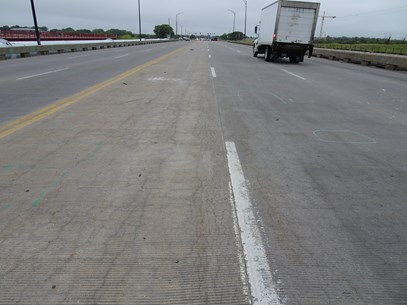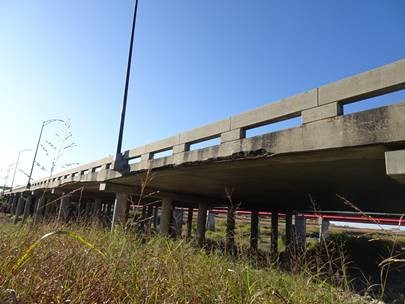 -end-
---