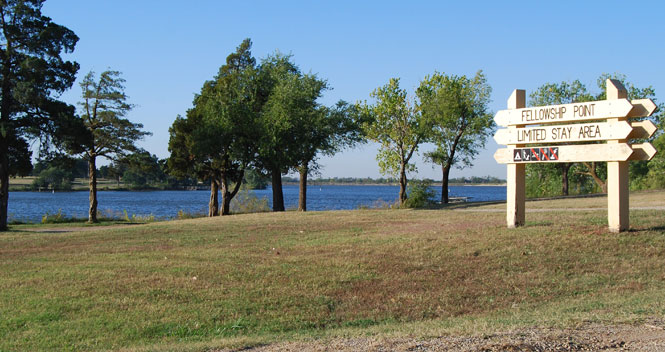 Boating, Camping, and Fishing
Personal Watercraft Are Prohibited
Boating Speed Limit
In cove and harbor areas - 5 mph or no wake.
Main body of water - 40 mph (after sunset, the speed limit on Lake Afton is 5 MPH, or No Wake Speed)

Fishing boats must be operated at a no-wake speed, with running lights on after sunset and before sunrise.
Boaters must obtain a boat permit at the park office before putting the boat in the water. If you are using your boat for fishing only, the boating fee is waived.
Skiing
Skiing on Lake Afton is permitted from sunup to sundown only.
Camping
Open shelters with or without electrical outlets are strategically located throughout the park. Primitive camping is also available in many locations.
A camping day is from 6 p.m. to 6 p.m. the following day or any portion thereof. Campers are allowed to stay in one camping area for 14 days; after that, you must move to another camping area or vacate the park for at least seven days.
Generators are not allowed.
Campfires must be in a container. Open fires on the ground are prohibited. Please put trash in receptacles.
Fishing
Many species of fish are contained in the lake, including Channel Catfish, Flathead Catfish, White & Black Crappie, Sunfishes, Bluegill, Large Mouth Bass, Black Bullhead and Walleye. Other species inhabiting the lake include Carp, Gizzardshad, Drum, River Carpsucker, Grass Carp and numerous minnow species. The lake yields some of the largest flathead catfish in the state.
State Fishing License Required. There is NO recreational permit fee for fishing.