Fire Education Clowns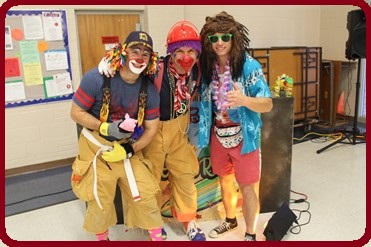 The Sedgwick County Fire District 1 Fire Clown program has become a community favorite and an effective way for personnel to assist the public education sector by delivering a fire prevention and safety message through authorized "clowning around" at schools, hospitals and community events.
For more information regarding the Fire Education Clown Program please contact the Community Risk Reduction Division at 660-3473.
Click photos to enlarge.