History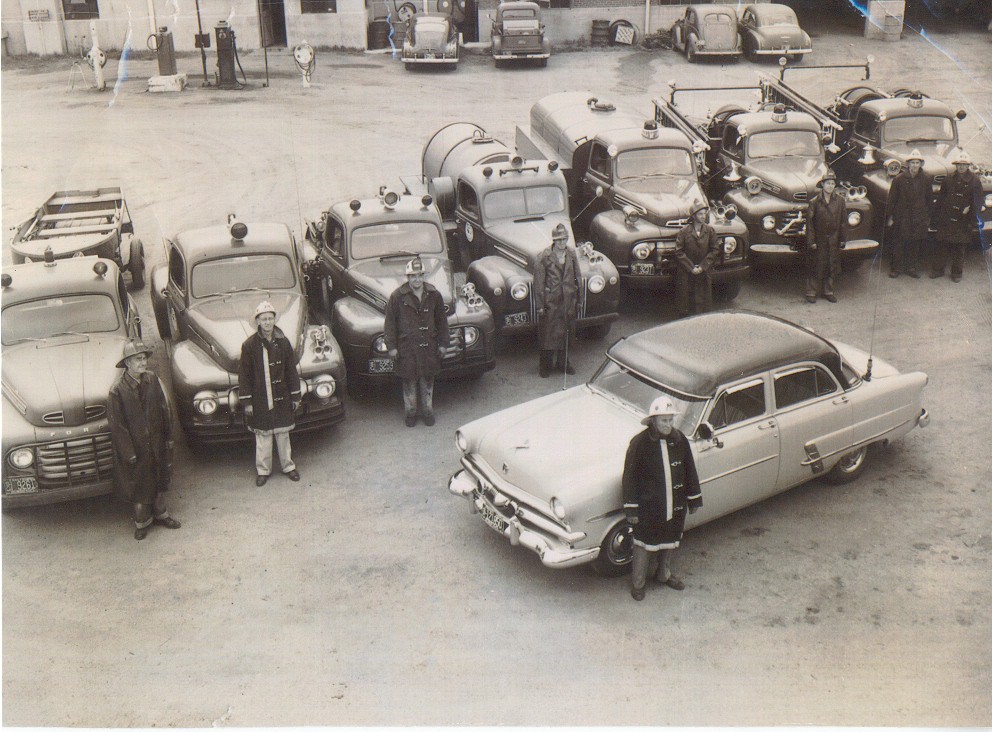 Prior to 1955 fire apparatus ran out of the Stillwell Yards in downtown Wichita by county employees and volunteers in order to protect the county's bridges from grass fires.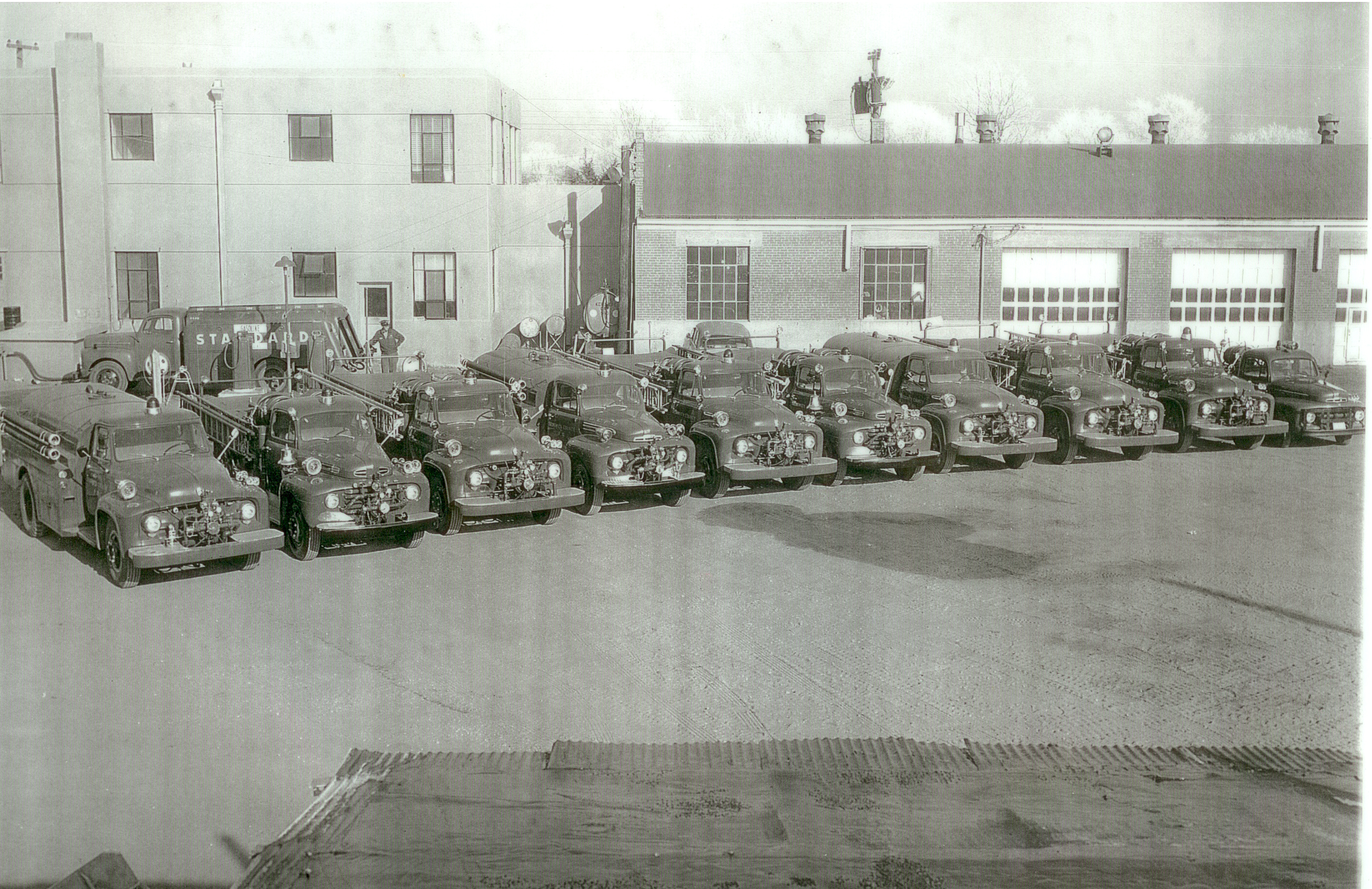 Sedgwick County Fire District 1 officially began its operations on January 1, 1955, after approval by the State of Kansas.
The four original fire stations were strategically located around the City of Wichita, Station 1 east, Station 2 north, Station 3 west, and Station 4 south.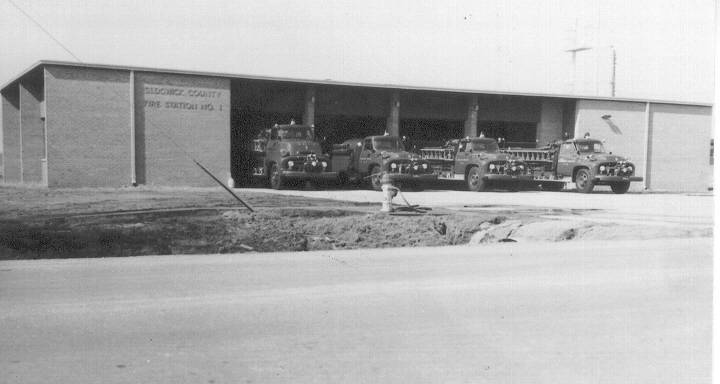 Station 1 in 1955.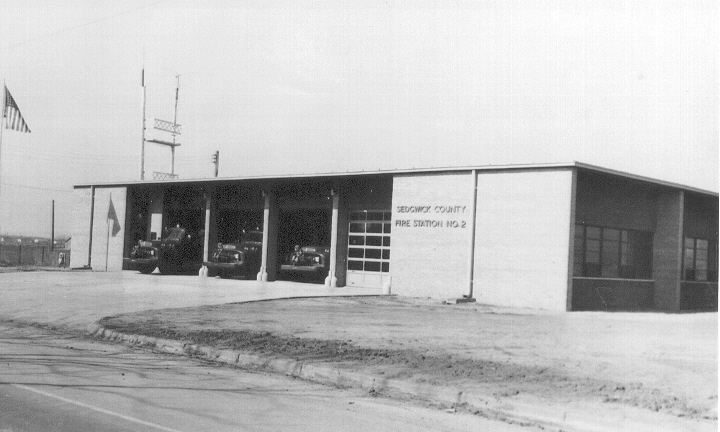 Station 2 in 1955.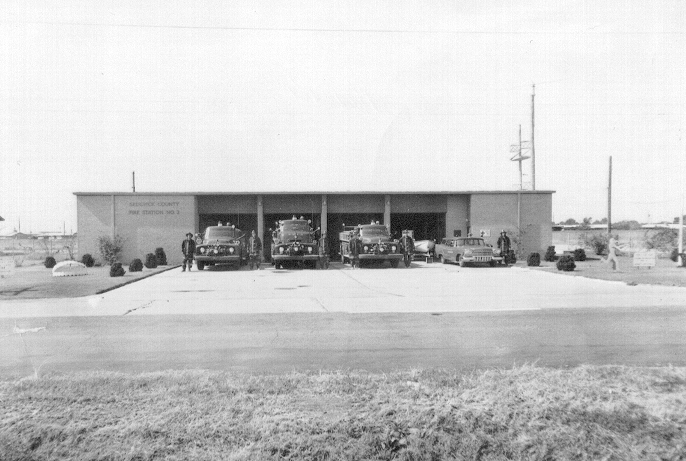 Station 3 in 1955.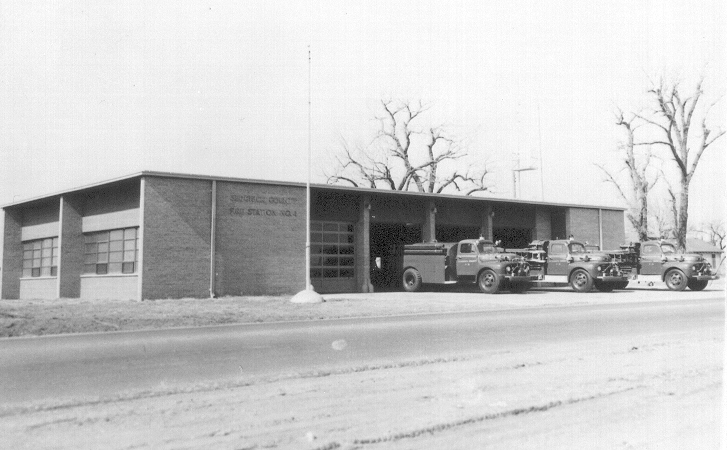 Station 4 in 1955.
In the 1970's stations 5, 6, and 7 were built to serve the growing population.  At that time, SCFD1 became the fourth largest department in Kansas.
In the 1980's the stations were renumbered to enable the integration with Wichita fire stations. Also in the 1980's, two new stations were added, Station 34 and Station 36.  They were relocated to bring as much of the fire district within a five mile distance to a fire station and to aid in lowering the ISO rating to a large portion of the fire district.
 In 1990's an eighth station was added. Station 31 was constructed in Andale in 1998.