Printable version
---
For Immediate Release


Date: January 2, 2019
Contact: Sheriff Jeff Easter
Telephone: (316) 660-3900
Colonel White - Undersheriff Selection 01-02-19
Sheriff Easter has appointed Brian White as Undersheriff effective December, 23rd, 2018.  Colonel White assumes command of the Detention Bureau following the retirement of Colonel Brenda Dietzman. 
Colonel White is a native of Kansas, and has been a resident of Sedgwick County for 29 years. He received his Bachelor's Degree in Criminal Justice from the University of Central Missouri. 
Colonel White began his law enforcement career with the Wichita Police Department in 1989, and retired from the W.P.D in 2018, having attained the rank of Captain. During his career with the police department he has had assignments as a Patrol Officer, and a Detective in Sex Crimes, Robbery, and Undercover Operations. As a sergeant and a Lieutenant he supervised officers in Patrol, Traffic and the Special Community Action Team. As a Captain he was the Commander for the Training Academy and the Patrol North Bureau.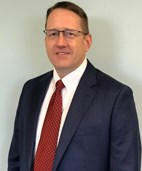 ---