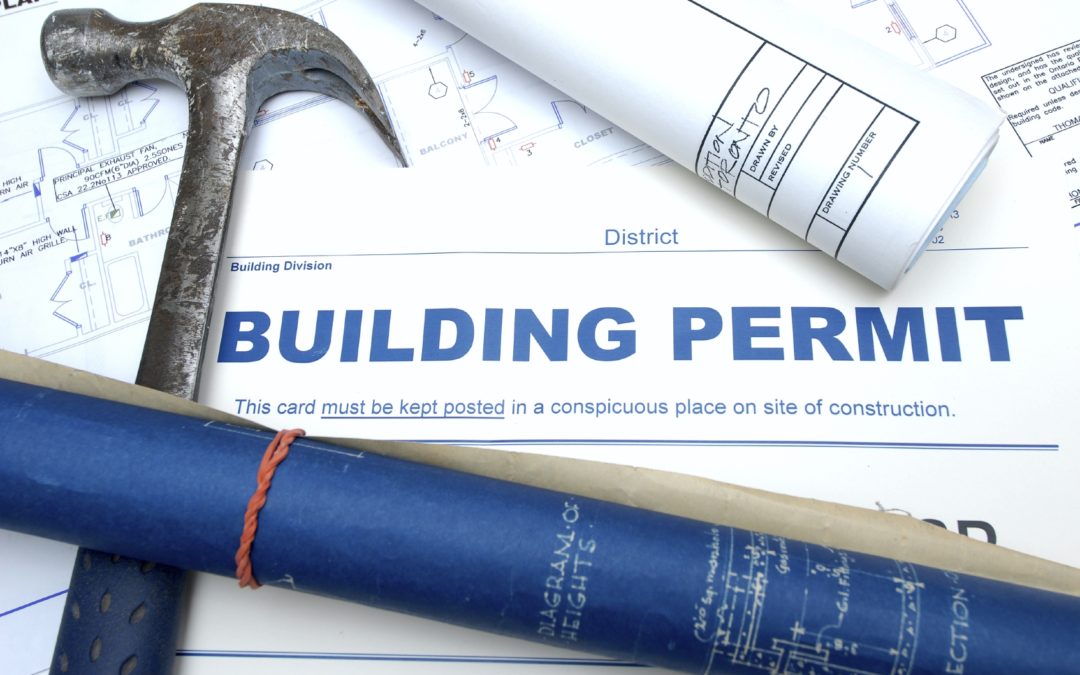 Permits
Permitting staff processes, updates and issues building and trade (Electrical, Elevator, Mechanical, Plumbing, Wastewater, and Well) permits for new one- and two-family dwellings, commercial structures, additions, renovations, accessory structures, swimming pools and mobile homes located within the jurisdictions of Sedgwick County. As part of the application process, staff verifies zoning and jurisdiction authority, checks site plans for buffers -- FEMA flood soils, easements, and rights-of-way -- and gathers information concerning the scope of the permit. Permitting staff works closely with zoning and subdivisions in the Planning Department and the Geographical Information Services departments of Sedgwick County.
Commercial (Everything except one-family and two-family structures.)
The first step for Commercial permits is a plan review. The plan review process will have a fee based on the valuation of the project. Plans must be created by a design professional licensed by the State of Kansas.
Commercial projects require separate permits for each trade and may require additional permits per trade. For example, a commercial project may require multiple building permits and multiple trade permits (electrical, mechanical or plumbing) over the course of the construction process for the project to reach completion.
All Commercial reviews are completed by MABCD's Plan Review section. MABCD only accepts electronic plans with each drawing in a SINGLE SHEET format.
Complete the Commercial Plan Review Process.
Once the plan review is complete and approved, the building permit will be started automatically by MABCD.
Pay for the Building permit.
Start by entering your Plan Review application at the MABCD Portal. Remember for Commercial projects, start with a "Plan Review Application."
New Residence
A legal description of the property and a tax key number of the property must be provided to obtain a building permit. If you do not have an address and it is not in a platted addition you must provide the legal description. The Sedgwick County Clerk's Office, located on the 2nd floor of the Sedgwick County Courthouse, 525 N. Main, 660-9200 can provide you with the legal description and tax key number.
If the property is unplatted, a copy of a filed deed is required to apply for a platting exemption (if the property is eligible). Platting exemptions are obtained from the MABCD, 271 W. 3rd St. N., Wichita, Kansas 67202, 316-660-1840.
A septic tank or lagoon permit will be required where public sewer service is not available. These permits are obtained from the MABCD, 271 W. 3rd St. N., Wichita, Kansas 67202, 316-660-1840.
To find out if the proposed building site is in a floodplain, contact the Floodplain Technician for Sedgwick County at 316-660-1840. Structures may be built in certain types of designated floodplains, but there will be additional requirements or permits that will need to be obtained. This may delay the issuance of your permit.
If any part of the structure is to be located more than 200 feet from the public or private roadway, a road/driveway approval from the Sedgwick County Fire Department will be required. This can be obtained by contacting the MABCD.
The permit fee will be based on the square footage of the structure. For finished living area the fee will be $0.38 per finished square foot of area. For unfinished basements, attached garages, covered porches, and decks, the fee will be $0.30 per square foot of area.
Detached Accessory Structures or Agricultural Building
A site plan and a road approval permit (see # 5 above under "New Residence") will be required. The permit fee will be based on $0.20 per square foot for unfinished space (as listed in Table B).
MABCD Post and Frame (Pole Barn) Construction Standards
Trade
Electrical, Elevator, Fire Alarm/Sprinkler, Mechanical, Plumbing, Roofing, Sewer, Siding, Wastewater (Sedgwick County Only), Well (Sedgwick County Only), and Wrecking permits can be obtained online at MABCD Portal or in-person.